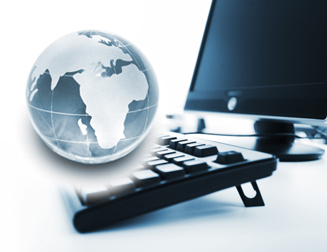 In today's economy a website for your business is essential.  Consumers spend $50 billion in online shopping.  Consumers search for information online prior to making a buying decision and having a website will give them 24 hour access to the information about your company.   If you don't have a website presence, you're losing business to your competition.  Here is what a professional website can do for your business.
Gives the opportunity to make a good first impression.  A professionally designed website will give the impression that you are serious about your business and adds credibility.
Helps small businesses compete with larger companies.  A well-designed website can project the image of a much larger company.
Provides inbound marketing verses outbound marketing.  Effective search engine optimization (seo) can help consumers find your website.  Your website can be used as a 24 hour marketing tool and generate more leads.  Prospects come to you instead of making outbound cold calls.
Blog integration – A blog integrated in your website will give you the opportunity to educate prospects on topics that are relevant to your business and position you as an expert in your industry.  A blog adds fresh content to your website which helps your seo.
Increase revenue.  Adding e-commerce to your website will allow you to sell your products and services online.  This can make purchasing convenient for your customers.
Don't underestimate the power of a website and what it can do for your business.  To consumers, you don't exist if they cannot find you online.  Including a website in your marketing plan is an investment in the future of your business.  Create your online presence and improve your brand image and success!
Design Dept. is a Dallas based advertising and graphic design company.  We provide creative advertising design that is attention getting and results in customer action.