Graphic Design
Design Dept. is a Dallas based advertising and graphic design company.  We help clients stand out from their competition and improve brand awareness through creative graphic design.
Graphic design is a way to communicate your product, service or company visually. There are several formats in which graphic design is used. Design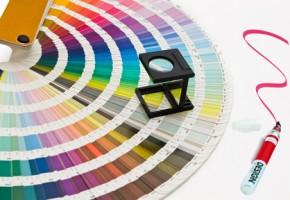 Dept. has been successful in using sales material, point-of-sale collateral, brochures, flyers, print ads, newsletters, postcards, posters and programs to create effective graphic design that is attention getting and results in customer action.
Our designers will work with you to combine the right images, photography and typography to represent the idea you want to communicate. Graphic design is a powerful tool for communicating moods and emotions.
Design Dept. can deliver a variety of graphic design solutions.
Brand Identity – Our identity package includes the use of graphic design to create your logo, business card, letterhead and envelope to express your brand message with high visual impact.
Collateral – A successful marketing piece combines compelling copy, graphic design and incentive. Our marketing material will communicate your products and services in a way that is attention getting and results in customer action. Design Dept. provides creative concept, copy writing, graphic design, and printing.
The creation of your graphic design is important for the maintenance of your company brand identity. Your graphic design must be created by a professional designer. Our experience and creativity will ensure your graphic design is high quality and effective.
I have worked with Design Dept. on multiple projects…their work is professional, on-time and a huge value-add to my business. I highly recommend Design Dept.

— Eric Evans, Lead Lists Online, LLC
Our designers have good communication skills and excellent client service. Our talent lies in the ability to listen to our client's needs and learn about their industry and transform that information in to creative ideas for their graphic design that capture the essence of their brand.

Contact us for your graphic design solutions; we handle all phases from creative concept to print production. What you receive is a finished product.